With the Peace Treaty Agreement that put a 50-year-old conflict to rest, Colombia has become a trending destination for tourists from all over the world. People are packing their bags to discover one of the most amazing countries in the world. Here are some of the main reasons why you should join them:

1. It's safer than ever:
Colombia has been stigmatized as a dangerous country. After the peace agreement, tourism has doubled and the reason is clear: it's safe to come to our country and enjoy it to the fullest. Colombia bursts with culture, features amazing nature and is home to the kindest people –and we are eager to show the world all the good things we have to offer. Remember: the only risk is wanting to stay.

2. Dancing Culture:
Champeta, salsa, merengue, reggaeton, you name it. These are some of the main music genres that make Colombian feet move. Make sure you get a few dance lessons before visiting –perhaps, this will make you feel more confident and will lead you to hit the dancefloor sooner. Believe us when we say dancing in Colombia is something you won't regret at all.

3. Joyful people:
We promise that your stay in Colombia would not be the same without its people. Always willing to help and ready to mingle, you'll feel like you've known Colombians forever. So, don't be shy to ask for help or to approach people –you will be surprised by how kind we can be. Keep in mind that partying is part of our DNA, and be prepared: Colombians won't take 'no' for an answer when offering you aguardiente, our national drink.

4. Eccentric Cuisine:
Don't miss the opportunity to try the diverse amount of food Colombia offers. It's not only the diversity but the freshness of its products that will amaze you. Our gastronomy is full of exotic dishes that will delight your senses. Remember there is no better way tot ravel than through its local food.

5. Nature… unspoiled:
We've already mentioned that Colombia was known as dangerous country for the past decades. In fact, access to multiple destinations in the country was not possible because of the civil war. Since 2016, most of these locations have opened up to visitors as local entrepreneurs have made visiting these places possible. These hidden gems are the perfect destinations if you want to have an authentic connection with nature and discover places where few people –even Colombians themselves– have ever been before.

6. Street Art:
Colombia's tough history is not something that we only carry in our memory or read in books. Street art has also become a vessel for Colombians to tell their stories and express their points of view on the country and its challenges. Graffiti run rampant across our main cities –just by visiting Cartagena, Medellin and Bogota, you'll witness how the urban youth visually capture the events and thoughts of a city. Make sure to take a graffiti tour and learn more about this form of cultural expression.

7. A coffee bean like no other:
If the name Juan Valdez sounds familiar, then you probably know Colombia's coffee is one of the world's best. In fact, our coffee exports rank No. 3 worldwide. Our beans have the highest possible quality and it is highly desired on the international market. There are plenty of coffee farms and coffee shops where you will learn how coffee is produced and how to tell the difference between low- and high-quality coffee.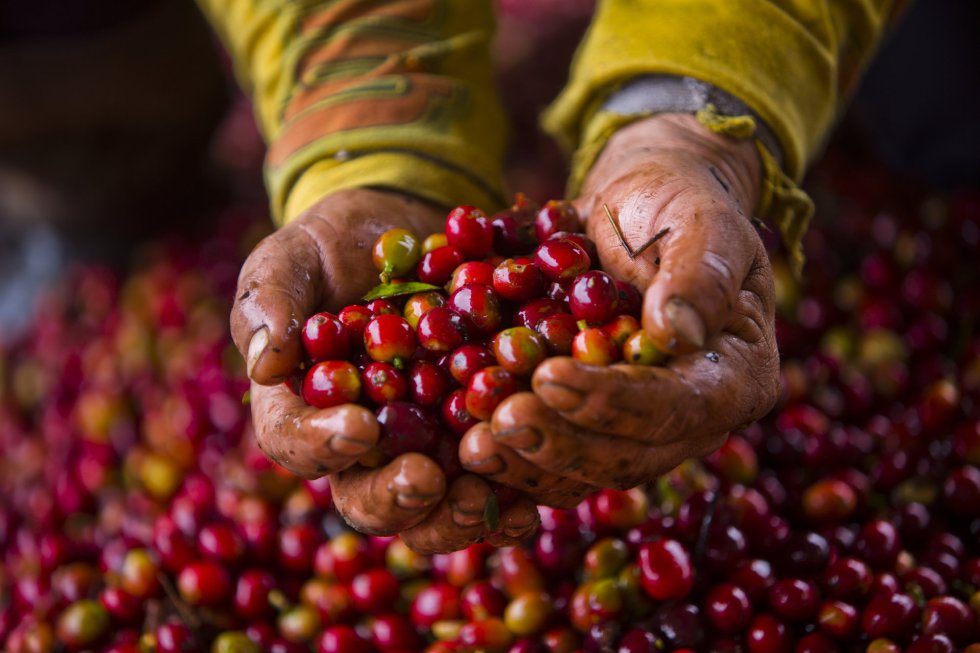 8. Festivals that bursts with culture:
Colombians love to party and celebrate. Once you come to terms with this, you'll understand why Colombia is one of the countries with the most holidays in the world. In addition to 18 public holidays, there are plenty of festivals all year round! Barranquilla's Carnival is our most important celebration and the second biggest carnival in Latin America after Rio's. In fact, it was declared Intangible Cultural Heritage by UNESCO, along with the Whites and Blacks' Carnival. If carnivals are not your thing, you still have the Vallenato Festival, the Cali Fair, the Manizales Fair, the Flower Festival, and many more folk celebrations to experience when visiting Colombia.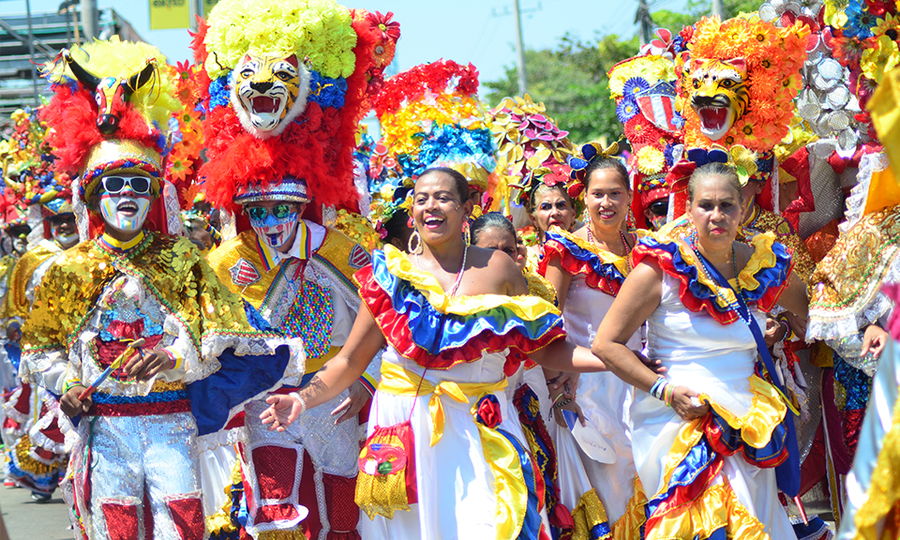 Still not convinced?
Meet our founder and CEO Juan Pablo Toro, who'll explain how VAOVÁ shows the best side of Colombia and why this is the right time to book a flight and experience our country first-handed.
It is not a secret that Colombia has suffered immensely throughout its history and that it has been stigmatized and stereotyped by the world. I believe Colombia's time is now, it has been reborn, and we have undertaken to provide our clients with a new perspective of our country, so that they always want to come back and see Colombia as a one-of-a-kind destination.

The diversity, the people and the music are things that will remain in the hearts of those who visit us and those memories will be stronger if we share with them the country that has given us the opportunity to live and dream for all these years. I believe that everything in life has its own purpose. Our purpose in VAOVÁ is perfectly clear: to inspire as many people as possible to travel differently, so they can connect with the places they visit and find the perfect place to share and bond with their family and friends.

We don't want our clients to travel just for the sake of traveling, we believe that we have to go beyond the trip, it's very important for us that they are able to fall in love with the places they visit and explore the culture and authentic manner.

We prefer to work with small entrepreneurs that are looking for opportunities in tourism. For example, in Medellín, we are currently working with local coffee farms and people who have lived throughout the process and challenges of trading coffee. They want to tell their story, share through their own experience and their own frustrations the road they've had to travel to do to get where they are. And, certainly, it has been very rewarding to see them grow and evolve as businessmen and as people. I believe that people deserve recognition and that's part of what we do here.